A Funeral or Memorial service is usually arranged by your Funeral Director.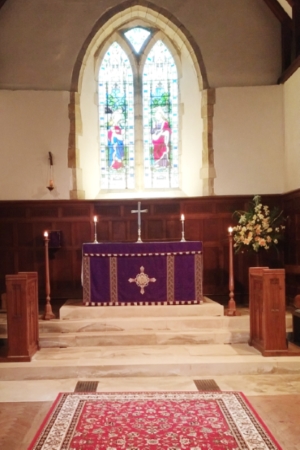 If you haven't already done so, they will contact us on your behalf to arrange for a member of the clergy to conduct the service.
If requested, they will also book the Church if the service (whether a burial or a cremation) is to be held here at St. Mary Magdalene rather than at the crematorium in either Brighton, Worthing or Worth (Crawley).
We will then get in touch to arrange a pastoral visit and help you decide the details and content of the service (for example your choice of hymns and readings) so that it reflects a worthy and apt thanksgiving for the life of your loved one.
For further information and support -
Contact Us or speak to your funeral director
The days after a funeral can be as difficult as the ones before. Our clergy and pastoral team are available to talk with anyone who wishes too. Even if we didn't take the funeral of your loved one, we would be pleased to offer you pastoral care.
---
Monuments & Memorial Tablets
---